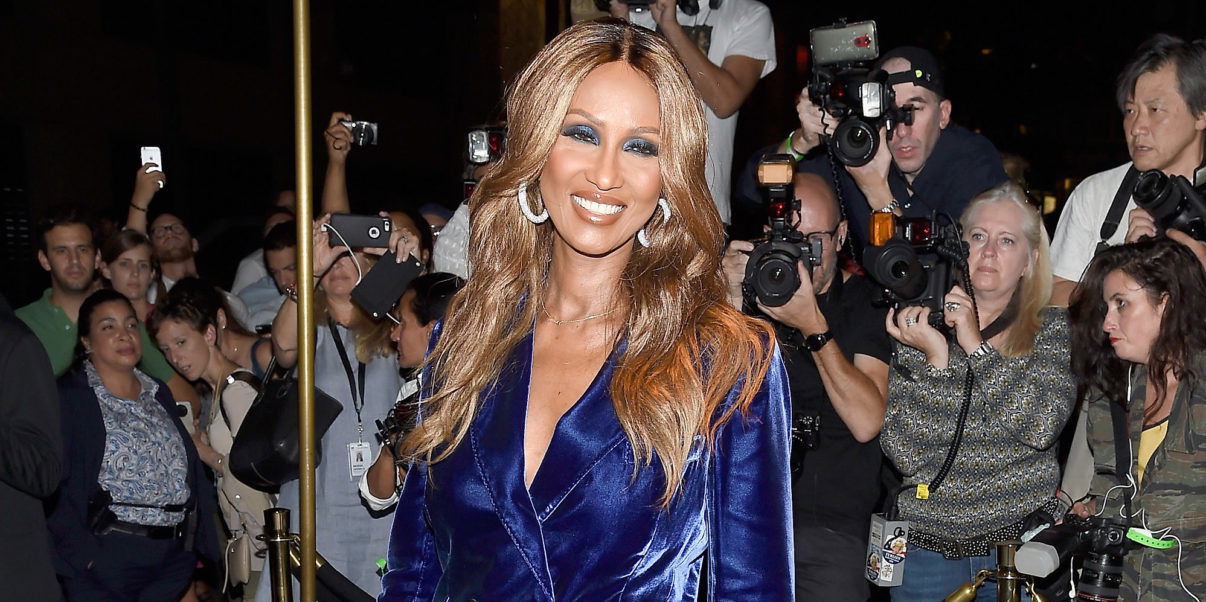 Iman makes first public appearance since husband, David Bowie's death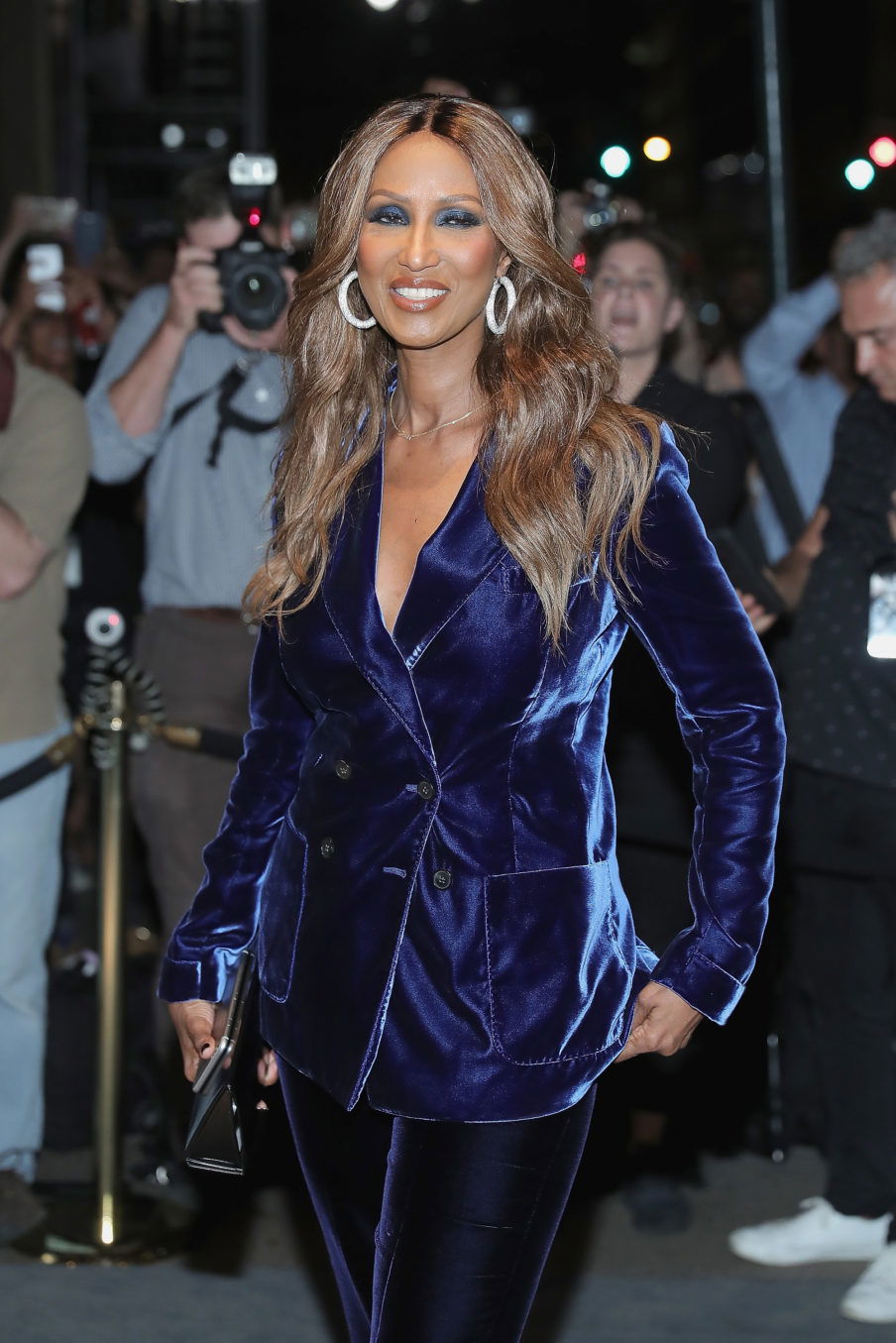 Iman Abdulmajid made her first public appearance since the death of her husband, David Bowie, at Tom Ford's fashion show during New York Fashion Week on Wednesday.
Looking as glamorous as always, Iman wore a purple-y blue velvet jacket which she paired with a smart pair of trousers and clutch bag.
Her hair was parted down the center and had a slight wave to it.
For the model's make up, she graciously pulled off blue eye shadow – a bold statement by anyone – that matched her fitted jacket; Her lips were tinted with pink-y brown lip gloss and she had a rosy glow to her cheeks. To finish off her look, Iman rocked large, stand out, white hoop earrings.
The model also had on a very subtle but extremely special necklace to honor her late husband.
Iman clutched the necklace and told the US TV show "[Designer] Hedi Slimane made it for me. It just says 'David.' I'm wearing this until my death."
Earlier on in the evening Iman posted a photo on Instagram which was captioned: "My first night out attending an event since last year! Beat by @porschefabulous@imancosmetics #steppingout #imancosmetics"
Instagram: https://www.instagram.com/p/BKElMbdgbTQ/
She was then later joined by fellow supermodel Cindy Crawford. They both took a selfiewhich appeared on Instagram along with the caption: "With the lovely @cindycrawford @tomford tonight! Show & Shop Fashion show/dinner #nyfw#tomford"
Instagram: https://www.instagram.com/p/BKE0qUiAf6f/
David Bowie died from liver cancer earlier this year. His 25th studio album Blackstar, was released just two days before his death and remained UK Number one in the album charts for three weeks.
---